How Can Motorized Shades Boost Your Design Projects?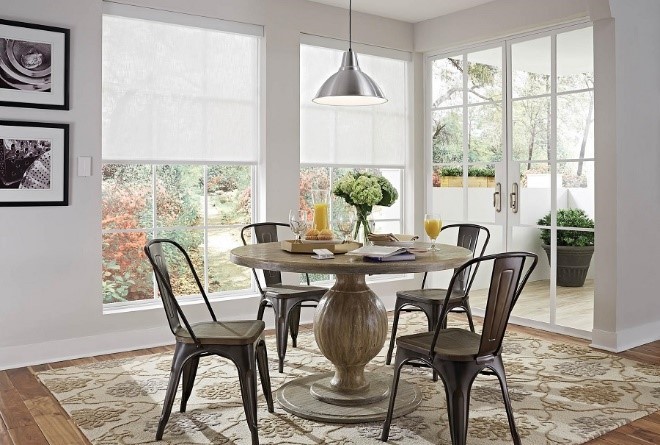 Interior designers know how vital the right blinds, shades, and drapes are to their overall vision. Not only will they add a stylistic spark to any room, but buy they also serve to transform the space instantly to achieve the ideal feel and functionality. When used correctly, they're perfect for boosting privacy, managing sunlight, and enhancing the room's overall comfort.
If the window treatments you add aren't easy to use, though, they'll serve as little more than added decorations. There's no reason to limit their functionality when you can incorporate motorized shades in your Main Line, PA projects. Through seamless integration and intuitive controls, motorized shades help you get the full potential out of your interior design.
SEE MORE: Are Smart Window Treatments Right for Interior Designers?
Easily Manage all Shades
Adjusting shades throughout the day can be a hassle, especially if the space has a lot of hard-to-reach windows. Make it easier for clients to use their shades by offering greater control options. Homeowners can manage shades using a mobile app, wireless remote, elegant on-wall keypads or even voice commands. With easier control, your clients can genuinely embrace the transformative power of window treatments.
Shades can even be programmed to open/close at certain time each day. When it's time to wake up in the morning, shades open to let in natural light. At night, you can have all shades automatically close to protect the family's privacy.
One feature in particular is very popular with interior designers. Dual shades let you incorporate two different fabrics within the same window treatment. Since they're easy to manage, homeowners can swap them out depending on how they plan to use the room. Use elegant sheer models to show off when hosting friends then blackout shades when sitting down to watch a movie.
Enhanced the Home's Comfort
Even though aesthetics will be the primary focus for interior designers, it's just as essential to create a comfortable environment for homeowners. Did you know motorized shades play a significant role in this regard? Not only do they help you avoid glare by blocking sunlight, but they're vital in managing interior temperatures.
Create scheduled scenes that adjust shades based on the time of day. Shades automatically close at the hottest time of day to help the thermostat keep the house cool all day. Using shades for climate control doesn't just mean getting the ideal temperature quicker; it also means less of an energy drain on the house.
Align Shades Perfectly Every Time
Uniformity is vital to getting an interior design to flow throughout the house. Alignment of shades is particularly crucial because it will affect not only the interior décor but the home's curb appeal. Regular models are hard to make match up throughout the house since controls are less precise.
Never worry about uneven shades again with motor technology which lets homeowners set the exact blind angle and level throughout the house. Homeowners can save their favorite settings and have them open/close as needed with the press of a button or a simple voice command.
Designed for Seamless installation
High-quality motorized shades are easy to install in any environment. In new constructions, integrate hardwired ones with our shading experts to keep cables hidden from view. On the whole, hardwired solutions are the most reliable and include more fabric, control, and model options.
But we know running wires is not often a viable option when working on a remodel. During remodels, go with battery-operated shades which include the same features outlined in this blog. This will help you avoid messy rewiring while cutting costs for your clients.
Enhance your interior design projects with beautiful, versatile, and easy-to-use motorized shades. To learn more about this technology and the best way to add it to your projects, give us a call or fill out our contact form.
Stay Informed
When you subscribe to the blog, we will send you an e-mail when there are new updates on the site so you wouldn't miss them.