Bring Balance and Well-Being with Circadian-Based Lighting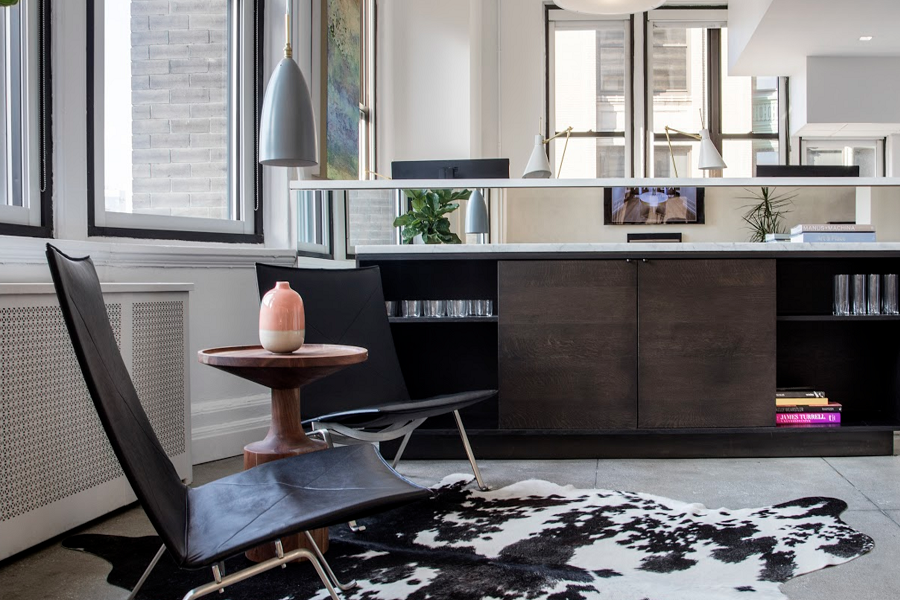 Ketra Lighting's Human-Centric System Works With the Sun's Natural Light to Enhance Your Lifestyle
Light has a profound effect on us; its natural cycles regulate our days and influences our well-being. We have evolved as a species to rise with the sun and sleep when it sets. The color and hues change over the course of a day signaling our bodies to generate hormones or melatonin.
Standard lighting design has often treated illumination as a utilitarian function, using harsh contrasts and cold colors. Ketra, purchased by Lutron in 2018, has long believed there should be more to it than that. In Ketra's own words: "Our shared mission is to make light an integral part of the human experience. We're rewriting the story of light and creating technology that works intuitively with us- to make the world a brighter, more beautiful place."
Circadian based smart lighting control provides a different, more naturalistic approach. See how you and your Margate, NJ home can benefit.
See Also: How To Improve Your Home Networking
Purposeful Illumination
The concept of circadian lighting is based on research showing that more natural light improves mood, stirs dopamine production, and increases focus. Architects and designers have recognized the power of daylighting to incorporate the tenets' biophilic theory. The movement seeks to create a softer border between nature and our living spaces.
Electric luminaries have all too often been used to replace natural light rather than supplement it. The resulting light leaves a room feeling hard, cold, and uninviting. Human-centric lighting recognizes that we react best when waking up to soft hues that gradually become brighter as the day progresses and transitions to warm hues in preparation for bedtime.
A smart home lighting system incorporates natural and electric lights to provide a transformative balance for you and your family. As the sun travels across the sky, the lighting works to match the hues and intensity, generating just the right light without masking the light streaming through the windows. When you need more direct task lighting, it can be called up with a touchof a button or with a voice command.
Having the ability to use more of the outdoor lighting also saves energy. You can be green while still fully illuminating your house by using less power at the height of the day.
Lighting Reinvented
The Ketra lighting system can offer remarkable tunable illumination because Ketraredesigned how LED fixtures work. The companies 71 patents produce a bulb that can be shaped and placed where you want it. The LEDs are free from distortions, color separations, and overtly theatrical artifacts other fixtures generate.
The bulbs are guaranteed to give the same experience and light purity years from now as they do on day one. The design married with advanced semi-conductor technology assures you complete control and consistency.
More Than Window Dressing
Our windows bring the natural light of the outdoors into our homes. While natural light has its positive benefits, it can also generate a great deal of heat and UV light. If there is no protection put in place, the sun can be overpowering. A room that is too bright or too hot is detrimental to people and property.
Motorized shades are more than fashion for windows; they can work in concert with sensors to control how much light is let in. Sheers allow a diffused glow, keeping the sun as a primary source, while blackout shades ensure a sleep free of distractions.
Sunlight creates heat as a natural by-product; unchecked, this heat can put undue stress on your HVAC systems. Shades can help your home self manage energy concerns by working in conjunction with automation sensors to lower in summer afternoons and raise more in winter.
A smart home system can work to bring your life into balance, fostering well-being. Including circadian rhythms and biophilic theory, elements can make you and your home happier and healthier.
Let SoundWaves show you how to enhance wellness at home with the latest circadian based smart lighting control. The team at SoundWaves would love to help you. Get in touch with us by filling out our online contact form or giving us a call. We look forward to speaking with you!
Stay Informed
When you subscribe to the blog, we will send you an e-mail when there are new updates on the site so you wouldn't miss them.