Prepare For Summer With An Outdoor Audio Video System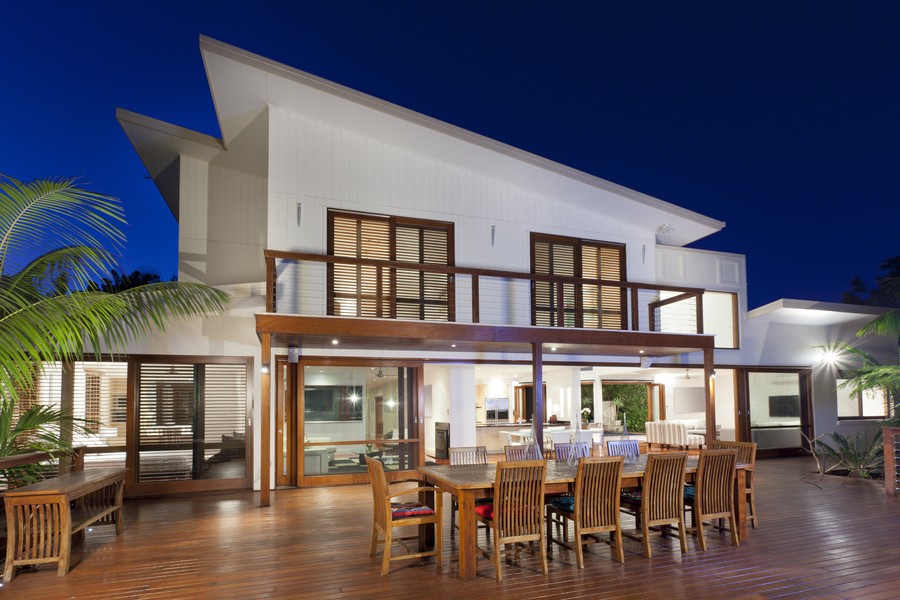 Plus learn how Lutron lighting will enhance your outdoor space
With summer on the way, it is time to upgrade your outdoor space so you can enjoy some much-needed fresh air with the family. Spend time lounging by the pool while listening to your favorite playlists on your outdoor audio system. Enjoy a romantic movie under the stars for your next date night. There are a variety of different options for sprucing up your backyard entertainment. Read our latest blog to learn how outdoor audio video equipment and outdoor lighting will enhance your Main Line, PA home.
SEE ALSO: How to Embrace Summer With an Outdoor Sound System
Outdoor TV
An outdoor television will bring all of your favorite movies and TV shows outside so that you can enjoy the beautiful summer weather. Seura's Shade Series TVs offer a wide variety of sizes to choose from between 55 inches to 75 inches. Equipped with High Dynamic Range to provide high contrast for a superior outdoor picture, these televisions are also 60% brighter than any indoor TV and 12% brighter than the competition. The Ultra Bright model starts at 49 inches and goes up to 86 inches, incorporating sleek, mirrored side panels to blend the TV seamlessly into any design. It is equipped with Adaptive Picture Technology exclusively developed by Seura to provide optimal visibility in changing lighting conditions throughout the day. It is three times brighter than any indoor television and 30% brighter than the competition. All Seura TVs are designed to withstand harsh weather conditions and have a two-year warranty to ensure that you are completely satisfied with your product.
Outdoor Audio
James Loudspeaker has been manufacturing high-end outdoor audio systems for two decades. They offer three major product groups: the All-Terrain series, the Subterranean series of buried subwoofers, and the UnderEave series. The All-Terrain series uses a specialized enclosure to ensure complete protection from the weather while also using an aluminum cone woofer to ensure optimal sound quality. There are several finishes to choose from to help you find a speaker that fits your individual taste. The Subterranean series is built to be buried in your yard to boost your bass, providing high-performance audio without ruining your yard's aesthetic. Finally, the UnderEave models are explicitly made to be placed under existing structures, such as walls or covered decks, and come with pre-drilled holes to make the installation process stress-free.
Outdoor Lighting
Lutron lighting will take your outdoor space to the next level by allowing you to stay outside after the sun goes down. Make your home look beautiful after dark with specially designed lighting. With Lutron lighting control, you can set a specific mood, change colors, or tone down or brighten up an area at will. Save energy with dimmable lighting by choosing how much energy you want to consume. Add resale value to your home with intuitive lighting control options.
A professional integrator can integrate all of these devices so that you can control all of your systems from one centralized location. SoundWaves would be happy to help you with your outdoor audio video and outdoor lighting installation in Main Line. To set up a consultation with one of our audio experts, give us a call at (484) 412-8108, fill out our contact form or chat with us below.
Stay Informed
When you subscribe to the blog, we will send you an e-mail when there are new updates on the site so you wouldn't miss them.