The Best New Home Networking Upgrade: Fiber-Optic Cabling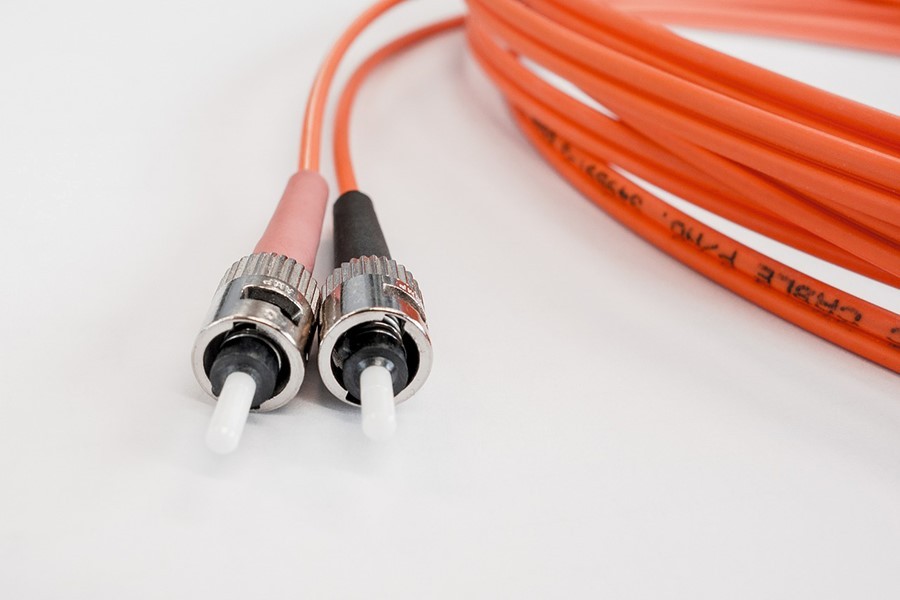 Why You Should Improve Your Network With the Right Equipment
What's the single most important part of your automation system?
It's not your 4K TV or your lighting controls. It's not even your surveillance cameras.
If you guess home networking, you're right. Why? Because your network is the backbone of your system, and the wrong one could leave you with technology that doesn't work.
But not all networks are created equal. In fact, in systems that use the wrong type of cabling, homeowners can suffer from a slow moving signal or even blackouts.
The solution is coming to the Wayne, PA area soon.
What is it? Fiber-optics!
See Also: SoundWaves Answers Common Home Networking Questions
The Importance of Bandwidth
What is bandwidth?
Perhaps it's easiest to explain it in terms of traffic.
Your network is sort of like a highway. Each device connected to your system needs to transmit information to every other device. That data is like the cars on the highway.
When there are too many cars on the highway, it can quickly get backed up. So the more devices you put on a low bandwidth network, the more likely you are to suffer slowdowns and blackouts.
The solution is to turn your two-lane blacktop into a four-lane autobahn.
Most copper-based cabling is like a narrow patch of road. It can easily handle light traffic over short distances, but it's not ideal for moving info across your entire home.
Fiber-optic cables open up the road and accommodate more traffic. And it won't strain under the pressure of sending full 4K signal from your basement, to your backyard and up to your bedroom.
In other words, fiber-optics help provide the network of your dreams.
Why Do You Need Increased Bandwidth?
You may think to yourself that your system is small enough that it won't need all of that extra bandwidth.
And if you've reserved your automation to a single room, like a custom home theater, you may be right. You may get away with copper-based solutions like HDMI 2.0.
But greater bandwidth ensures strong signal to every room of your home. And it allows the room for your system to grow over time.
For instance, the aforementioned 4K televisions in your bedroom, basement and backyard. If your AV gear is neatly racked in an unused closet, it will need to stretch that signal pretty far.
And remember, 4K is four times the resolution of now-standard 1080p, so that means you'll have to accommodate it all if you want to see the higher resolution.
In those cases, upgrading to fiber-optic cabling is essential.
We're Here to Answer Your Questions
At SoundWaves, we understand that you may not know all of the ins and outs of home networking.
So let's talk!
If you have questions about how fiber-optic networking can improve your system, give us a call at 414-412-8108.
Or if you want to reach us online, just click here
Stay Informed
When you subscribe to the blog, we will send you an e-mail when there are new updates on the site so you wouldn't miss them.