Beautify the Décor of Your Home with a Framed TV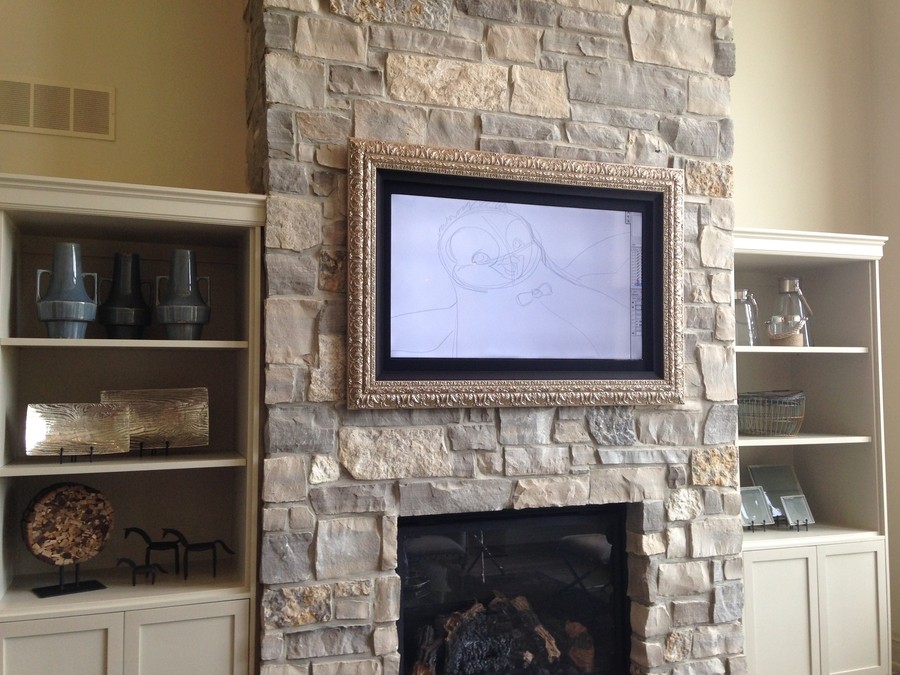 Preserve the aesthetics of your interior with a Samsung Frame TV
TVs are an essential component of home entertainment. They can also be an eyesore in your otherwise meticulously crafted decor. Ertainment shouldn't come at the price of style, which is why we recommend working wth the Samsung Frame TV. Instead of a black hole sitting in the middle of your living room, you can have a complete art gallery that adds an extra layer of aesthetics to your home.
Read on to discover the benefits of having a framed TV in your Philadelphia, PA, residence.
SEE ALSO: 3 UNIQUE TV INSTALLATION MOUNTING IDEAS FOR YOUR HOME
A Display of Art
The Samsung Frame TV is the next generation of home entertainment. Not only does it provide you with high-quality visuals through the company's trademark QLED technology, but it also helps you exhibit art when the TV is not in use. Instead of a blank screen, you can set the screen to showcase a beautiful collection of portraits and abstract art. You also have the option of putting up family photos or your own art creations by uploading the files.
But that's not all. With Frame My TV, you can customize the frames of your Samsung TV for the perfect aesthetic. The magnetic assembly allows for frame upgrades in seconds, so you can change them without hassle in the future.
A Surround Sound Effect
For a complete home entertainment package, you also need quality sound to back up the visuals. With the Samsung Frame TV, you can immerse yourself in movies and TV shows by adding the Q series soundbar. Enjoy three-dimensional surround sound through the world's first wireless Dolby Atmos system. Whatever you watch, you will be able to hear and feel every moment you see on the screen.
An Integration of Streaming Apps
The Samsung Frame TV is powered by Tizen. It gives you access to countless streaming apps, including Netflix, YouTube, and Spotify. With a comprehensive online store, it's easy to find your go-to application for watching sports, listening to music, or binge-watching TV.
Concealed Mounting
Nothing is more unsightly than ugly wiring hanging from the walls after a TV has been mounted on the wall. But by working with a professional for your Samsung Frame TV installation, you can enjoy concealed cables to preserve the aesthetics of your home.
Ready to transform your home's aesthetics with a framed TV? SoundWaves can help. We are certified dealers of Samsung and Frame My TV. We can help you choose the best TV and frame for your home and install it to blend seamlessly with your decor. Our experts have years of experience and are the top installers in Philadelphia, PA. Call 484.412.8108 to get started. You can also reach out to us by filling out our contact form.
Stay Informed
When you subscribe to the blog, we will send you an e-mail when there are new updates on the site so you wouldn't miss them.