Experience the Magic of Cinema with a Home Theater Installation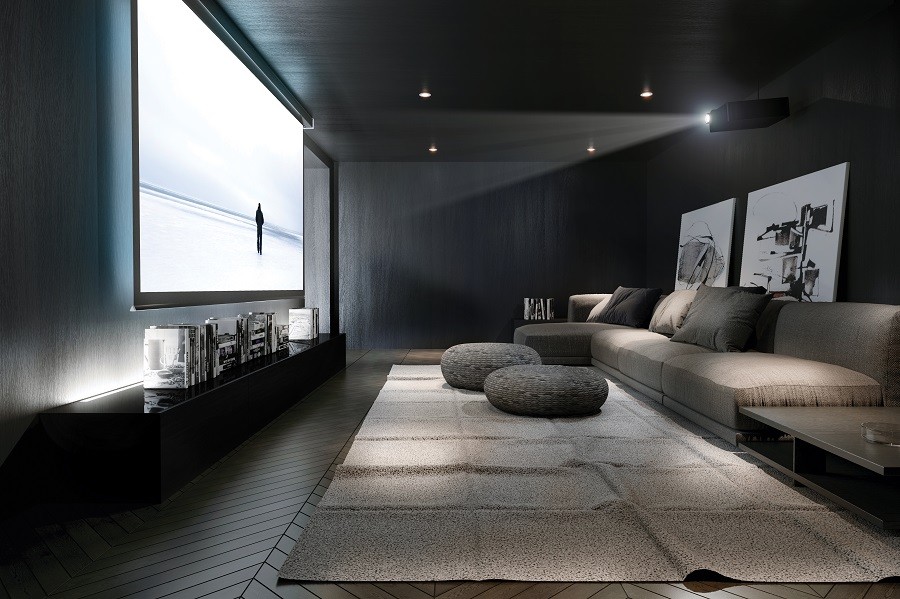 What You Need for the Ultimate Theater Experience Right at Home
Everyone loves the theater experience: the popcorn smell, the booming surround sound, bigger-than-life screen, sticky floors. Okay, maybe not the sticky floors, but most of us have some fond memories of going to the movies with people we love. It's a shared experience of anticipation and then the gratification of watching something exciting that stirs us!
However, with several theaters closed, we've had to rely on our home audio-video systems for entertainment. That's no reason to sacrifice quality, though. With a home theater installation from SoundWaves, you can recreate the high-quality theater experience you are missing right in your own Malvern, PA home.
SEE ALSO: Why You Need a Professional to Install Your Home Theater System
Immersive
Audio
If there's one thing we know at SoundWaves, it's audio. While there are many great speakers out there, creating the immersive surround sound experience you desire for your home theater requires a professional design and installation. A home theater designer will work with you to establish ideal seating placement, which will determine the proper placement of speakers so that no seat experiences unbalanced or localized audio. We'll also install necessary acoustic treatment and calibrate your speakers to create the ultimate sonic performance for your home theater environment. All you'll have to do is focus on enjoying your favorite movies and shows!
Perfect Picture Quality
A great film deserves a great screen to watch it on. Thanks to advancements in video display technology, you can enjoy a larger-than-life viewing experience in your home with various display options, from flat-screen OLED displays to ultra-short throw or long-throw projectors. No matter the display that works best for your environment, you'll enjoy sharp, vivid, high-contrast picture with features like 4K resolution and HDR (high dynamic range) capability. Display size and type will depend on your home theater layout, seating placement, ambient lighting, budget, how you plan to use your home theater, and other factors. But that's where we can help! We'll work with you to establish your vision and recommend the perfect display solution for you.
When you partner with SoundWaves, you'll step into a world of possibilities for epic home entertainment. From luxury home theaters to multi-purpose media rooms, we can design and install the perfect system that meets you needs. To start you project, call (484) 412-8108 or fill out our online contact form. We look forward to hearing from you!
Stay Informed
When you subscribe to the blog, we will send you an e-mail when there are new updates on the site so you wouldn't miss them.