You've Got the Power to Control Your Smart Home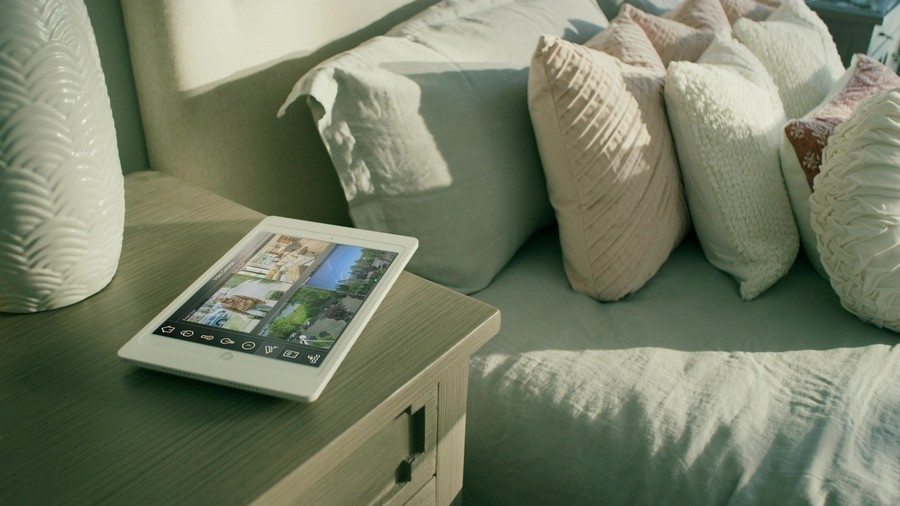 Enhance Your Life and Home with a Smart Home Control System

Your smart home should simplify your life and enhance your lifestyle. From playing the movies and songs you like to integrating security, surveillance, and lights, a smart house control system is designed to give you control over every aspect of your life at home. Sounds complicated? It is if you try to set everything up yourself!
Automating and integrating dozens of smart devices is better left to the experts, and if you are in Philadelphia, PA, SoundWaves can help! We are the leading technology integrator and installer in the state, offering our clients the latest in smart home control systems.
Read on to learn how automation leads to better and smarter house control, enhancing your home and optimizing your and your family's lifestyles.
SEE ALSO: 3 Lutron Keypads that Add Beauty and Simple Control to Your Home
Lights, Shades, and AV
There is no better place to enjoy home entertainment than a professionally-designed and well-equipped media room. It is a place where entertainment is tailored to your taste. A technological temple of fun! Whether you are watching a football game or listening to your favorite tunes, setting the mood for any occasion should never be more than a tap away. For smart lighting control, Ketra by Lutron is the industry standard. Ketra's tunable lights can be automated to respond to exterior light conditions or automated to change color temperatures as part of a preprogrammed scene.
Lutron is also the leading name in motorized shades. These shades, when integrated with lighting and climate control systems, give you an invaluable energy management tool. If you are ever at the office on a hot summer afternoon, know that your home will save energy through the day but be ready by the time you get back. The thermostat will turn on at the usual time, the shades roll up to reveal an unmatched city view, and every Ketra light will automatically adjust to a temperature ideal for rest and relaxation.
Picture that perfect image; arriving home to a media room that is just waiting for you, sitting down, and turning on your Sony TV and Meridian Audio surround sound system by issuing a simple voice command. If that sounds too much like science fiction to you, there is also the option of an ELAN smart interface or a remote universal controller.
ELAN for Smart Home Automation
Speaking of ELAN and moving on from the media room, there are few other brands that give you a matching degree of control over your smart home. Whole home audio and surveillance systems are two examples. From the front door to the backyard, ELAN offers you unparalleled remote management options, climate control interfaces, surveillance cameras, and smart intercoms. As with lights, shades, and entertainment, it's all just a tap away.
Are you looking for control over your smart home and a better, technology-driven lifestyle? Contact us to learn how we can help!
Stay Informed
When you subscribe to the blog, we will send you an e-mail when there are new updates on the site so you wouldn't miss them.